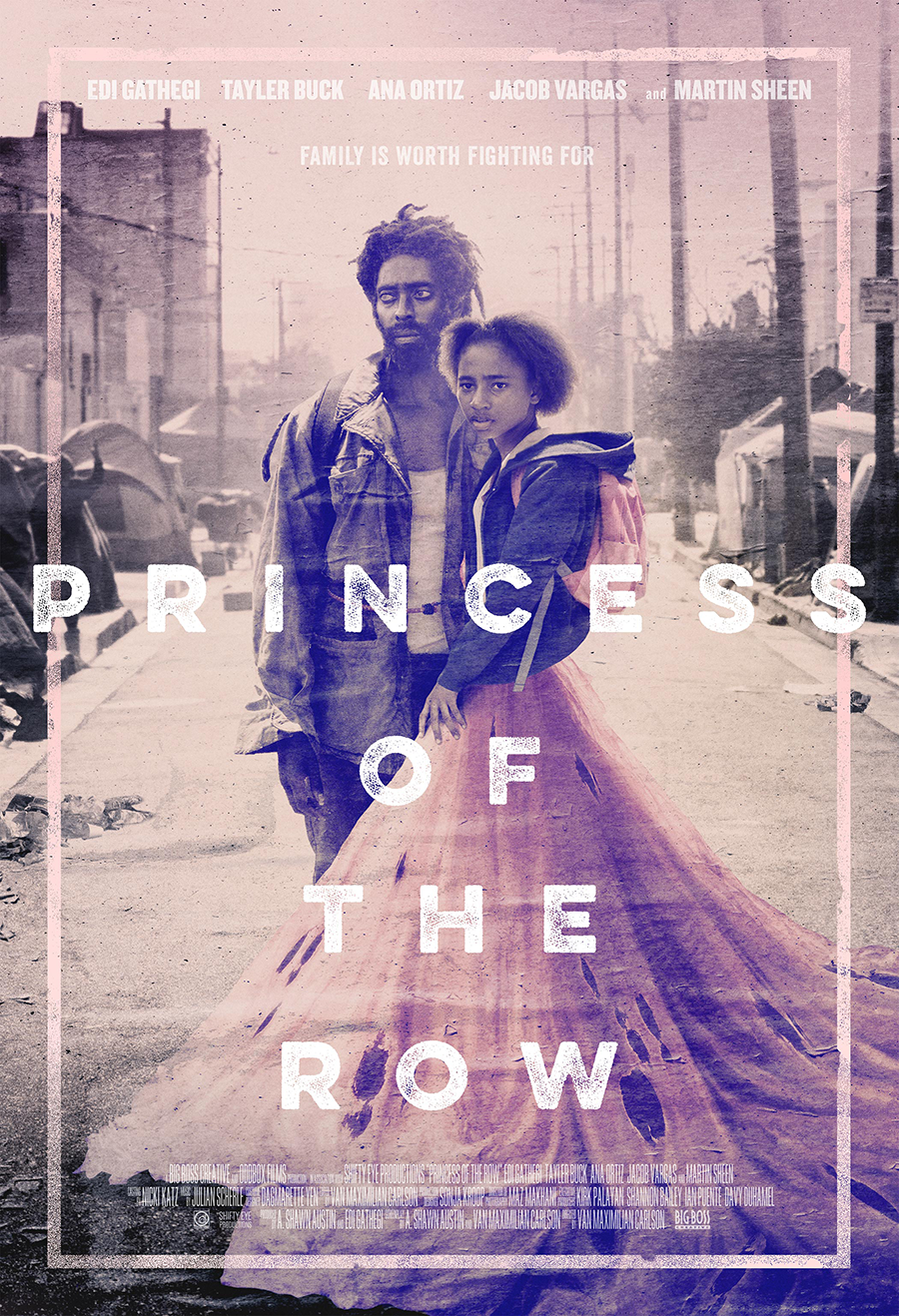 Synopsis & Film Details
Featuring an outstanding ensemble cast — including Edi Gathegi, Tayler Buck, Ana Ortiz, Martin Sheen, Jenny Gago, and Jacob Vargas — "Princess of the Row" is an unflinching and emotional family drama from the film festival circuit that will capture your heart. While on duty in Iraq, Sgt. Willis suffers a traumatic brain injury. Now he deals with PTSD and lives on Skid Row in Los Angeles with his 12-year-old daughter, Alicia, whom he is unable to recognize most of the time. But to Alicia, that doesn't matter: She loves him, and she remembers the father he used to be. Alicia repeatedly flees foster homes and social services caseworkers to remain with her father. But Sgt. Willis, who can turn dangerously violent in an instant, is unable to care for either himself or his daughter. Determined to save the only family she has, Alicia is compelled to rewrite her story in the most difficult ways, to ensure they both survive.
Assistive listening services are not available for this film.
Director: Van Maximilian Carlson
USA • 85 minutes • Not Rated
Distributor: Oddbox Films
Filmmaker Q&A
After the film, join writer/producer A. Shawn Austin and lead actress Tayler Buck to talk about the movie. Based in Burbank, Austin develops, writes, and produces original content for film and television as president of his own production company, Big Boss Creative. His clients include Disney, Netflix, Lionsgate, and DreamWorks Animation. Based in Los Angeles, Buck has appeared in the film "Annabelle: Creation," the Golden Globe Award-winning show "American Crime Story: OJ," and in TV series such as "Private Practice," "CSI:NY," and "Key and Peele." Moderated by Filmworks advisory board member Jefferson Beavers.