Suspiria, presented by Cinemelt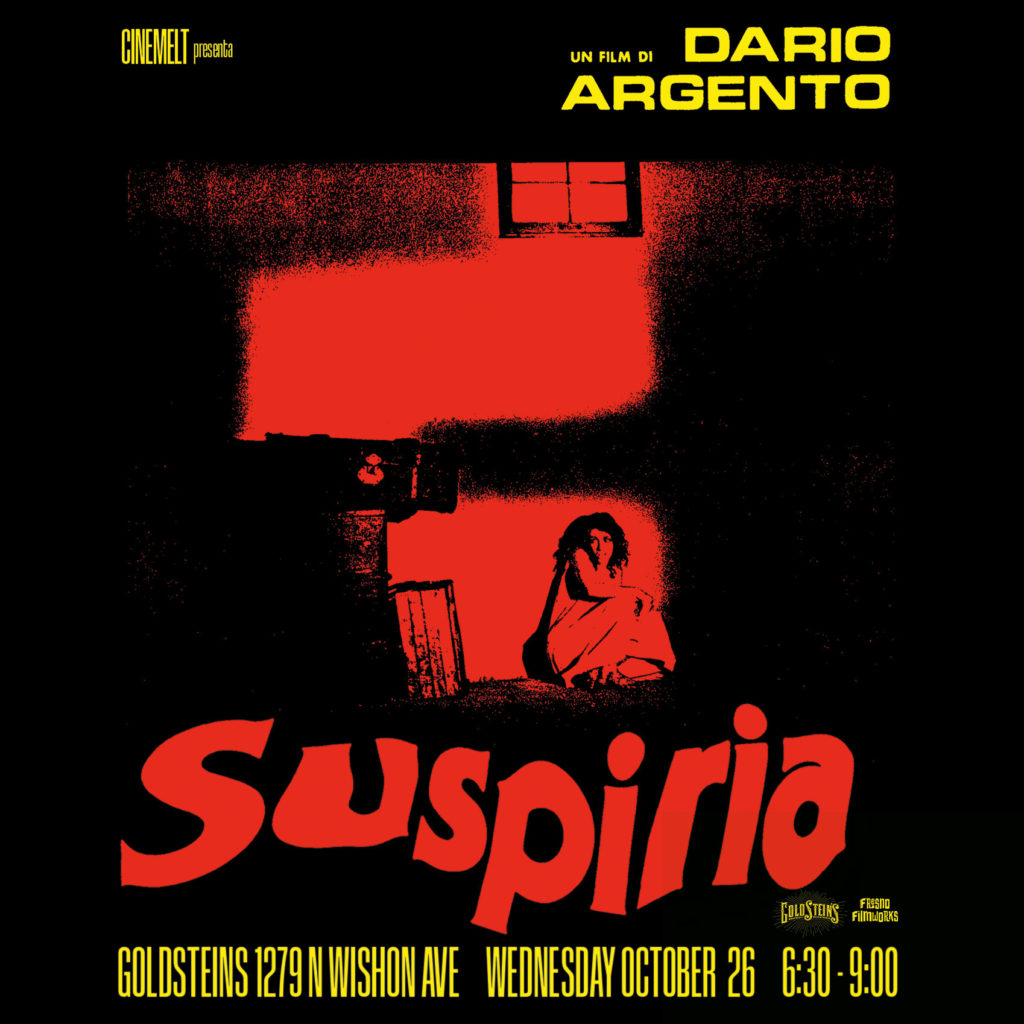 Fresno Filmworks and Goldstein's Mortuary & Delicatessen proudly present: Cinemelt, a montly free movie night.
A new month, a new film. With Halloween fast approaching we could not think of a more perfect film to show in October. Suspiria is vibrant giallo film that is one of the last films to use Technicolor. This month we encourage everyone to come dressed up in your Halloween costumes! Since our screening is close to the actual holiday why not kick of the festivities and start the celebration early. Start time for the film series will vary, though for October it will be around 6:30pm.
Suzy (Jessica Harper) travels to Germany to attend ballet school at the prestigious Tanz Academy. When she arrives, late on a stormy night, no one lets her in, and she sees another student fleeing from the school. When that student reaches her apartment, she is murdered. The next day, Suzy is admitted to her new school, but has a difficult time settling in. She hears noises, and often feels ill. As more people are murdered, Suzy uncovers the terrifying secret history of the academy.