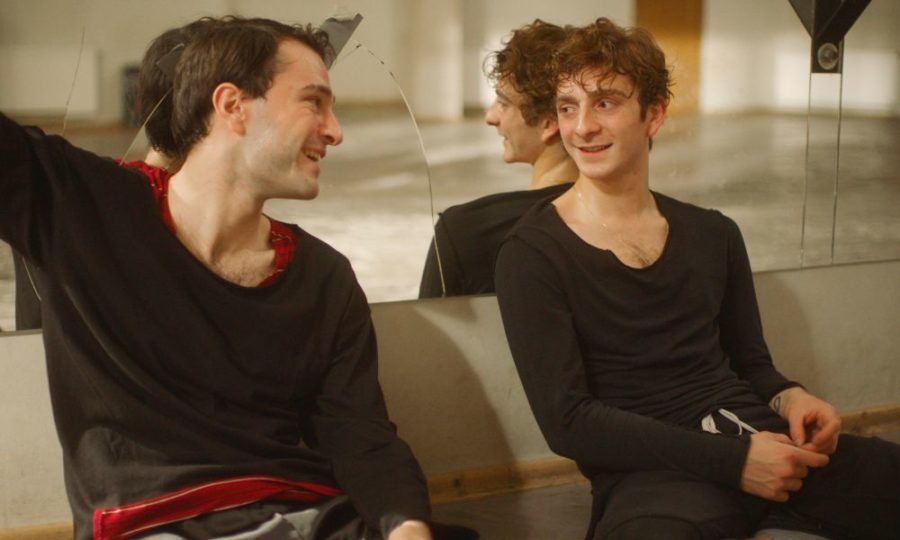 The tradition of Georgian dance stands as an important symbol of the country. It is a powerful form of dance, rooted in masculinity and grace. In "And Then We Danced," Sweden's Oscar nomination for Best International film, we witness the sexual awakening of Merab, a young man who has danced since he could walk. In a country that reviles homosexuality, where those living openly gay lives are branded freaks and outcasts, Merab's journey is fraught with pain and disillusionment.
Merab's life is difficult. He rehearses relentlessly, works as a waiter to keep food on his family's table, fights endlessly with his drunken brother, and strives to be chosen as a principal dancer in the country's professional dance troupe. His routine is shaken by the arrival of Irakli, a new company member whose power and confidence on the dance floor stir strong emotions in Merab.
"And Then We Danced" premiered at Cannes in 2019 and was screened at Sundance this year. Shot in only four weeks, the film's production was shrouded in secrecy in order to protect all involved. Bodyguards helped to secure the sets, and the choreographer is left unnamed in the credits for his own safety. Director Levan Akin was forced to move locations at short notice to safeguard filming. The film's premiere in Georgia garnered praise from critics, but protesters rallied to decry the film's homosexual theme.
Filming unfolded in an organic fashion. While researching the film, Akin spoke with sex workers about their lives. During filming, he approached them and asked if they would be willing to appear in the film. He found many of his actors in bars or on the street; interestingly, the film's actors wear their own clothes. He discovered Levan Gelbakhiani (Merab) on Instagram. Akin spent six months filming Gelbakhiani with a small camera as he searched to find the authenticity he wanted for the story.
"And Then We Danced" has met with worldwide critical acclaim, yet rioters kept the Georgian screenings to three days. Akin explains that because many Georgian people are homophobic, in part because they don't know any gay people, his film has helped to spark conversation and awareness about the topic.
The film's soundtrack is comprised of traditional Georgian dance music as well as songs from Robyn and ABBA, both popular artists in Georgia. Akin was born in Sweden but is of Georgian descent, and while he studied contemporary dance and ballet as a young man, he never expressed an interest in Georgian dance. He takes great care creating an arc for Merab's character. "And Then We Danced" is a sensitive exploration of the turmoil that often accompanies burgeoning sexual desire. Akin allows Merab's growth and eventual acceptance of himself to parallel his strength as a dancer.
A retired high school English teacher, Cindy Peters Duzi serves on the Filmworks board as venue director. She blogs about current cinema on her Instagram.