Jefferson Beavers
Board Member/Development Director
"Coco" — A true delight for all ages from start to finish, this Pixar film sets a new standard for cinematic representation for Mexican Americans and Latinos. Its inclusive script, voice cast, and crew are key ingredients in telling a culturally responsive story about the traditions and importance of Dia de los Muertos. And the animation is stunning in its detail and scope.
"The Shape of Water" — A mashup enamored with old Hollywood, Mexican director Guillermo del Toro delivers a creature feature for the 21st Century. From the opening exposition, we question who the true "monster" really is, and the answer is no fairy tale; it's an intentional statement of resistance.
"I Dream in Another Language" — International title is "Sueño en otro idioma." This gorgeously shot Mexican drama is one of the most stunning films I've ever seen, dotted with magical realism and memory. My favorite feature at this year's Fresno Film Festival.
"Lady Bird" — An unlikely love letter to coming of age in the suburbs of Sacramento, director Greta Gerwig gives us a female protagonist (played with precocious grace by Saoirse Ronan) with wonder and whimsy and absolute confidence in becoming herself.
"Dolores" — My favorite documentary of the year celebrated the many contributions and complexities of civil rights icon Dolores Huerta. The film felt electrifying to watch inside a packed Janet Leigh Theatre at this year's San Joaquin International Film Festival in Stockton, among Huerta's hometown audience.
Note: Honorable mentions for "Get Out," "The Divine Order," and "Three Billboards Outside Ebbing, Missouri." And I'm looking forward to seeing "A Fantastic Woman" and "Call Me By Your Name" when they make it to Fresno.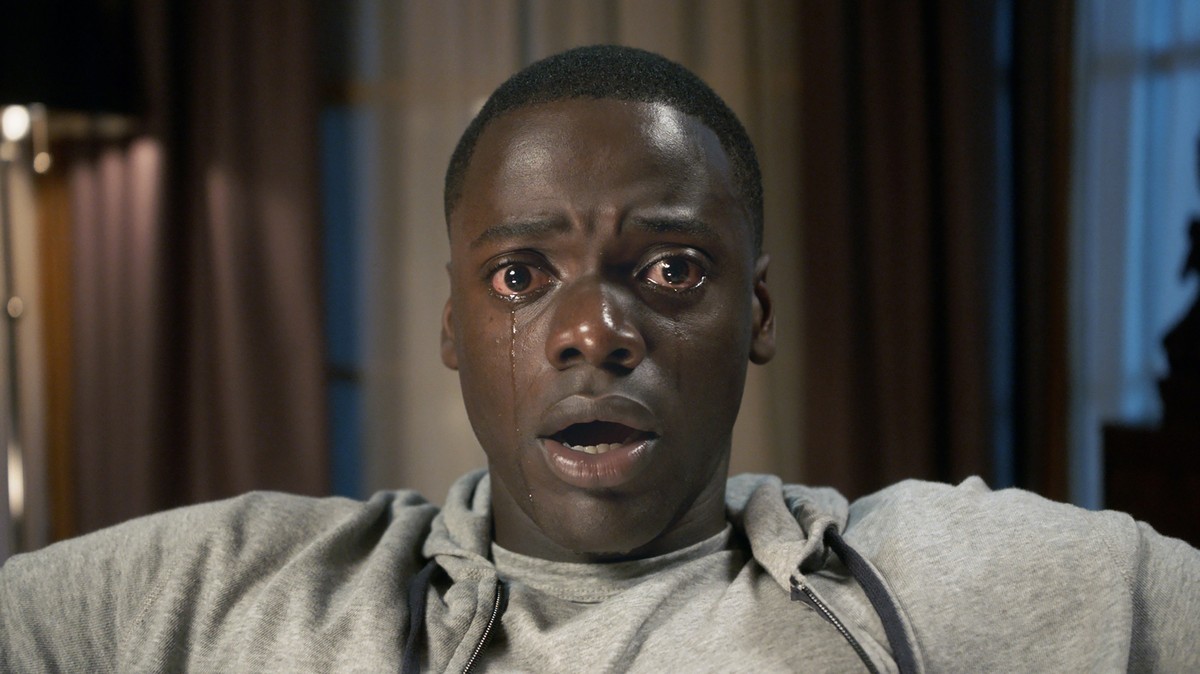 Justus Bier-Stanberry
Board Member/Communication Director
"Get Out" — A necessary social commentary and suspenseful thriller from first-time director and writer Jordan Peele. He became the first Black writer/director with a $100 million box office debut. Now able to make whatever film he wants from this point, I'm sure we can expect exciting things from Peele in the years to come.
"Lady Bird" — I thought this directorial debut from writer/actress Greta Gerwig was absolutely flawless. It broke a Rotten Tomatoes record, becoming the most-reviewed film to have a perfect score of 100, a record previously held by "Toy Story 2."
"The Big Sick" — Written by Kumail Nanjiani and Emily V. Gordon, and also starring Nanjiani, this film gave a unique voice and cultural perspective we don't see enough of in Hollywood movies.
"The Disaster Artist" — A great dramedy about one of the worst films ever made, directed by and starring James Franco. Franco plays Tommy Wiseau during the events leading to and the making of the now cult classic "The Room," which Wiseau wrote, directed, produced, and starred in. A hilarious supporting cast and an amazingly sincere performance by Franco made this film so enjoyable.
"Baby Driver" — Arguably the most fun film of the year. Edgar Wright has wanted to make the film for 20 years. The action scenes are built and choreographed perfectly to Wright's soundtrack. Much more than your average car-chase heist movie.
Note: It was very tough not to include "Dunkirk," "A Ghost Story," "Three Billboards Outside Ebbing, Missouri," and "Logan Lucky." As of writing this, I am still looking forward to seeing "Phantom Thread" and "The Shape of Water."
Rubén Casas
Board Member
"Lady Bird" — For its audacity, in showing a young woman who dares to be happy with herself/in her self- (and incomplete) knowledge.
"Get Out" — For its audacity, in attempting to show mainstream audiences what it might be like to see the U.S. with the eyes of Black Americans.
"Wind River" — For daring to tell one story of the many in which Native women are subject to sexual violence and in which they go "missing" in more ways than one.
"Dunkirk" — For how it showcases filmmaker Christopher Nolan's continued fixation with narrative time (especially as it deemphasizes other narrative elements, i.e. characterization); its muted palette and insistence on putting on display the most pristine and clear version of it. This was one of two movies (the other: "Blade Runner 2049") this year that reminded me that film is first-and-foremost a visual medium, not merely another way to tell or consume stories.
"Wonder Woman" — Because it provided me a chance to sit between my mom and sister as we watched a movie that so loudly and powerfully responded to an inherited misogyny (thanks, grandpa) purporting that "women in movies ruin everything."
Note: For me, the best films in any given year are those that show me (or remind me) that film can do things other narrative mediums can't or can't as well.
Linda Knight
Board Member/Co-Chair
"The Florida Project" — Families live week to week in the Magic Castle Motel outside Disney World. The kids are free to seek adventures — conning coins from strangers to buy ice cream cones, exploring abandoned condominiums, running wild and ignoring the consequences. The audience delights in their freedom, but at the same time worries about them and where they will end up. Willem Dafoe, as the manager of the motel, worries about them too. He clearly has enough to do to keep order on the property, but his heart won't let him step aside and just leave them to their own devices. His intervention is gentle as he tries to keep them from harm. Maybe at least one of those children has a couple or three of him in their life to break the cycle of hand to mouth existence that would otherwise be their future.
"The Shape of Water" — I haven't seen many Guillermo del Toro movies, but if this one is a good example, I have a lot of catching up to do. The Mexican director can't seem to settle on a genre, and I liked that. Part fairy tale, part monster movie, part Cold War spy thriller, this movie is completely fantastic. The colors are rich, the characters are real, and the story line is complex.
"Wonder Woman," "Justice League," and "Star Wars: The Last Jedi" — 2017 was a great year for superhero movies, and these three topped my list. Not coincidentally, all of them featured superheroes of the female persuasion, female supe heroes who held her own against — no, make that bested — any rival. And each these movies them reminded me (and made me hopeful) that, in the battle between Good vs. Evil, that Good wins. Every. Time.
Carlos E. Rincón
Board Member
"I Dream in Another Language" — This lush Mexican drama, one of our featured programs at the 2017 Fresno Film Festival, takes you on a heartfelt journey of discovery into language, love, nature, and acceptance.
"Blade Runner 2049" — The sequel to the 1982 sci-fi classic that wonderfully expands on the groundbreaking concepts of its predecessor and equally achieves masterpiece status with its deep themes, meditative style, and stunning visuals.
"Logan" — The fitting swan song to Hugh Jackman's famous portrayal of the berserker anti-hero through a well-directed neo-noir/neo-western that is filled with extraordinary acting.
"It Comes at Night" — An atmospheric and suspenseful look into human nature during dark times that leaves you more afraid of what's inside of oneself than what's outside the door.
"It" — The successful adaptation of the Stephen King classic that manages to be both creepy and fun by focusing on what makes King's writing style so engaging, especially dynamic characters.
Cassandra Ruby
Board Member
"Okja" — High up in the mountains of South Korea, young Mija raises a boisterous "super pig" Okja, as part of a food-sustainability contest with a nefarious multinational conglomerate. When Okja is taken, Mija will have to brave a dangerous industry, anarchists, TV personalities, and zealous consumers to rescue her best friend.
"Colossal" — Kicked out of her wealthy boyfriend's New York apartment, unemployed party-girl Gloria winds up back in her hometown. When a giant monster starts attacking, Gloria begins to suspect she might be connected and must finally confront her past and future.
"Mudbound" — Two World War II veterans, one Black and one White, must confront their own traumas and struggle against racism when they return home to rural Mississippi.
"Wonder Woman" — Amazonian kicks butt during World War I.
"Beatriz at Dinner" — A massage therapist is invited to dinner at her wealthy client's house.
Note: I was hoping to see "Get Out," "Lady Bird," "The Florida Project," and "Coco" but didn't get a chance. Maybe next year!
Joan K. Sharma
Board Member
"Django" — This biopic about the world-famous jazz guitarist Django Reinhardt opened the 2017 Fresno Film Festival and featured full-length performances of some of Reinhardt's best-known compositions. I loved hearing them within the context of Django's story. Impressive lead performance by Reda Kateb. I was fascinated by the Reinhardt's story as well as the persecution of European Roma during WWII. Cinematography and lighting were exquisite. Directed by Etienne Comar.
"Toni Erdmann" — The two and three quarters hour German tragicomedy is awkwardly surreal, melancholic, and yet hilarious. Exploration of psychological dynamics surrounding a dysfunctional father-daughter relationship. She is estranged from her father and an ambitious, young professional whose work practices typify the depersonalization of business within the context of burgeoning globalization. He is a creative, overbearing prankster with post-war ideals. I loved the challenging complexity of this film. It made me laugh, cry and reflect upon the nature of family relationships and corporate ethics. Directed by Maren Ade.
"Poorna" — Inspiring film based on the true story of a courageous 13-year-old from a tribal region of India with an indomitable spirit as she pursues her quest to become the youngest girl in history to climb Mount Everest. Hopeful and uplifting narrative about how a human being can achieve the great heights in spite of economic and social constraints. The adventure takes us from Telangana to Darjeeling to Sikkim to Nepal, and up to the summit of Mount Everest. Beautiful cinematography. Directed by Rahul Bose.
"A Wedding" — International title is "Noces." 18-year-old Zahira enjoys a modern, Western lifestyle in England until her parents ask her to marry in the Pakistani tradition. She confides in her brother Amir as she struggles with her choices. It is a powerful and challenging film and topic that takes one on an emotional rollercoaster all the way through to the tragic ending. Difficult topic, stunning film. Directed by Stephan Streker.