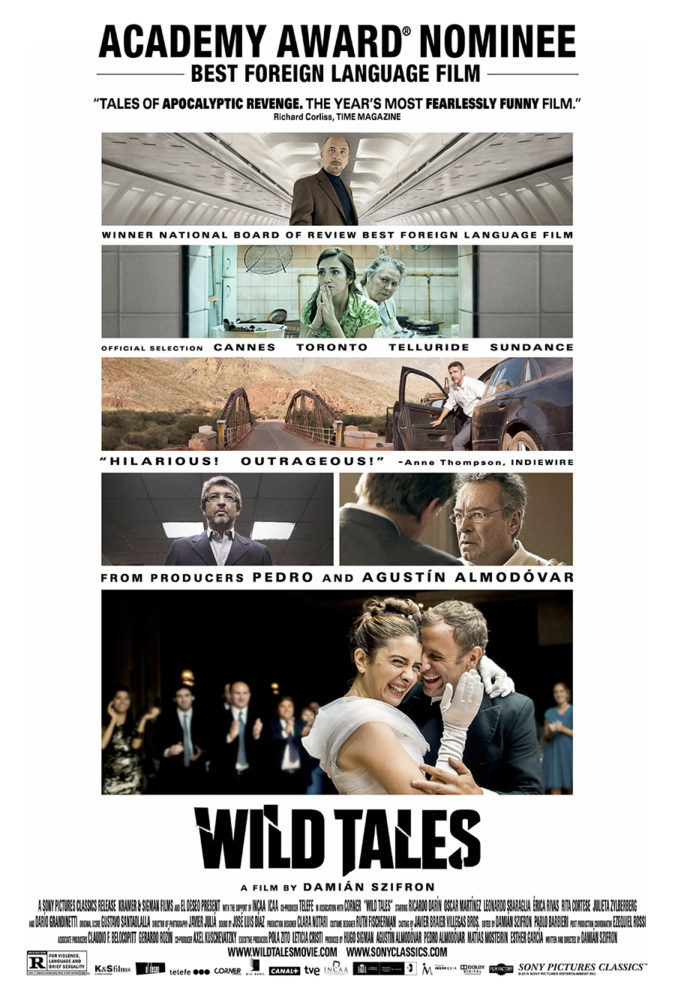 Synopsis & Film Details
Filmworks presents the internationally acclaimed Argentine social satire "Wild Tales," an Academy Award nominee for Best Foreign Language Film. This anthology drama weaves together six standalone stories about vengeance and getting even. Filmmaker Damián Szifron, a veteran TV director and screenwriter, says the movie is a commentary on Western capitalism, which works as "a sort of transparent cage that reduces our sensitivity and distorts our bonds with others." His movie presents a group of individuals who live within this cage without being aware of its existence, volatile characters who thrive by living on the edge and walking a thin but wickedly funny line between civilization and barbarism. Produced by noted Spanish filmmaker brothers Augustín and Pedro Almodóvar, and with a score by award-winning musician and composer Gustavo Santaolalla. In Spanish, with English subtitles.
Director: Damián Szifron
Argentina/Spain • 122 minutes • Rated R

Filmworks thanks Jewel FM 99.3, The Fresno Bee, Vida en el Valle, and Stella Artois for their ongoing support.