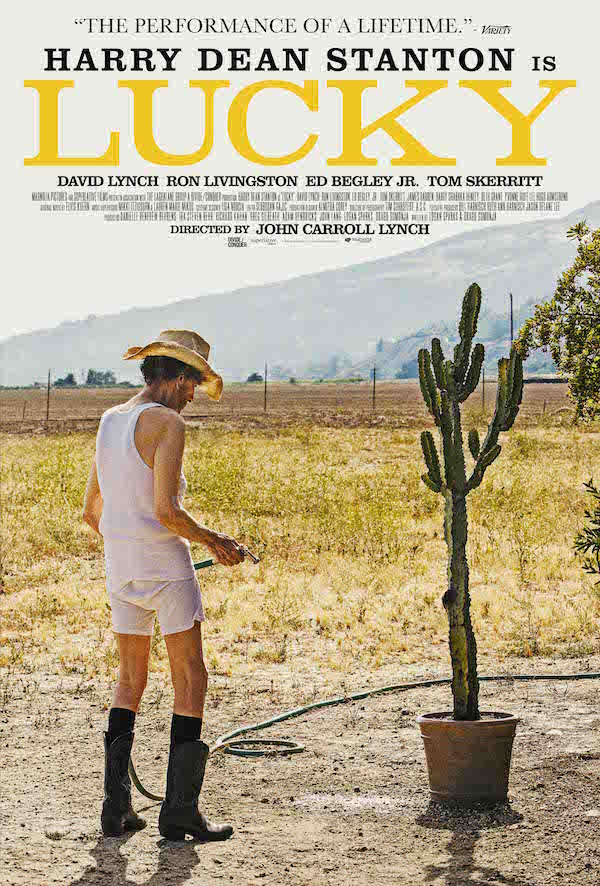 Synopsis & Film Details
Fresno Filmworks presents "Lucky," a film that follows the spiritual journey of a ninety-year-old atheist. The directorial debut of actor John Carroll Lynch follows Lucky, the loveable town curmudgeon, as he is faced with the reality that death is surely looming just around the corner. Having lived most of his life in the same arid town, alongside a cast of quirky and eccentric characters, Lucky discovers that the road to true enlightenment requires an unflinchingly honest, and at times, uncomfortable look at life, death and everything in between. Starring the remarkable indie film legend, Harry Dean Stanton, in one of his most acclaimed performances. Also starring David Lynch, Ron Livingston, Ed Begley Jr. and Tom Skerritt. Closed Captioning and other assistive listening services are not available for this film.
Director: John Carroll Lynch
88 minutes • Not rated
Distributor: Magnolia Pictures
Screening Sponsor
Perfect Balance Yoga
Filmworks thanks K-Jewel 105.5 FM, The Fresno Bee, Vida en el Valle, and Stella Artois for their ongoing support.